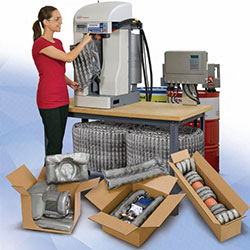 instapak® packaging
Innovative, Convenient Packaging With a Low Start-Up Cost. Instapak Quick® Packaging: All the cost-saving benefits of foam-in-bag packaging in a convenient compact system.
Instapak Quick® foam-in-bag packaging is perfect for small to medium-sized packaging operations looking for the superior cushioning properties of Instapak® foam without a large up-front investment.
Easy-to-Use:

In minutes, anyone can become a packaging expert.
Versatile:

Economically and efficiently protects products of almost any size, shape and weight.
Fast:

Expands in seconds to form custom-fit cushions.
Space-Efficient:

Requires less storage space and reduces material handling compared to traditional packaging materials.
Convenient:

Just-in-time packaging for any size company.
Customer Satisfaction:

Your customer receives your product damage-free in a neat professional package.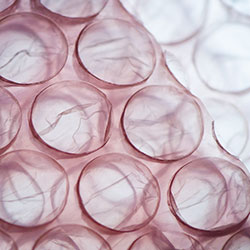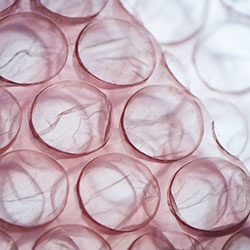 Antistatic Bubble Cushioning
Industry standard bubble bags for electronic and delicate items requiring antistatic protection.Provides maximum protection against static discharge.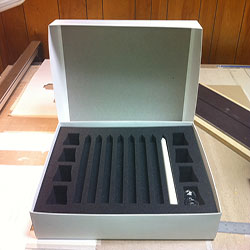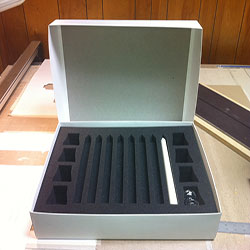 Interior Dunnage
We thoroughly evaluate all your operations and handling issues to design and fabricate durable interior dunnage to be cost-effective components of your returnables program. For parts protection, separation, cushioning, shock and vibration protection, Class-A surface protection, and other needs, we custom-design components from high-quality, innovative materials.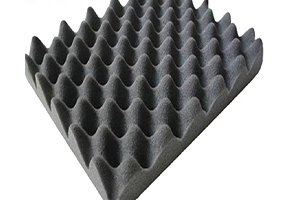 Egg Foam
Eggcrate acoustic foam is great for people who want a product with great sound-deadening qualities at a budget-conscious price. Eggcrate foam's style keeps its price low, yet still allows it to absorb sound very well. Eggcrate foam is also a good choice for people who plan on covering their sound-deadening foam with acoustical cloth.